Pictures
Here are a couple of photos of Gregg Allman when Mama's Pride was his backup band. Thanks to Pat Liston for sending the photos.
Here are some photos of Mama's Pride back in the day. These photos were taken in Atlanta, Georgia in 1977-78 by Alton Moore and are copyrighted by him. These photos may not be used or posted on any other website without permission. Enjoy the photos.
Check out photos from the April 2003 show at The Pageant here.
Thanks to Pat Liston for sharing the following pictures with the website so that other fans of The Pride could enjoy them.
Click on a photo to see the full size image.
An alternate shot for the album cover of "Uptown and Lowdown".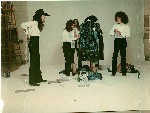 A polaroid snapshot taken during the shooting for the "Uptown and Lowdown" album cover.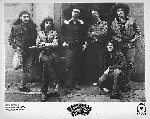 A picture of the group taken in Muscle Shoals.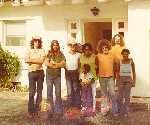 A picture of the group taken at 461 Ocean Blvd. in Florida. (Yes, this is the same house where Eric Clapton recorded the album of the same name.)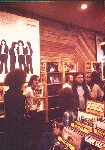 Mama's Pride at a promotional event at a Peaches record store in St. Louis, Missouri. The event was for the release of their second album - "Uptown and Lowdown". Note the large autographed picture of the album on the wall in the background. I wonder what fan owns it today?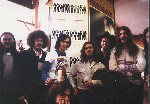 Another shot of the group at Peaches.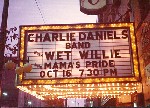 A marquee display for a show in Akron, Ohio.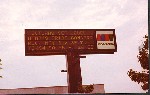 Another marquee display from The Spectrum in Philadelphia, Pennsylvania. Check out those ticket prices.




If you have additional photos of the group, please rockclassics2002@yahoo.com

Copyright © 1997-2013 Rock Classics All rights reserved.